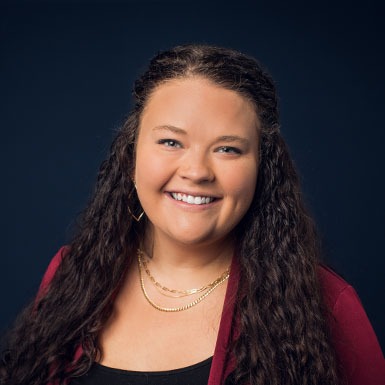 Director of Wealth Planning
I'm the Director of Wealth Planning and I am passionate about helping you live your best life! I am your go-to person for all your financial planning needs, and I make sure my clients are educated and informed every step of the way.  I value tight execution and I keep my eyes on the numbers so that my clients can focus on what is most important to them in their lives.
I'm from St. Michael, Minnesota (yep, GO Vikings!), and my background is in Finance and Accounting. After graduating from Bemidji State University, I received my MBA from North Dakota State University. Since moving to Colorado, I've received the Certified Financial Planner™ (CFP®) designation and have a great foundation of knowledge to help and support our clients with.
When not running numbers and organizing spreadsheets, I love spending time with my husband, Tom, (and our pups Levi & Kota), going to breweries and concerts, trying new BBQ recipes, watching hockey and football, spending time on the Minnesota lakes, and being with family and friends.
Favorite quote:

"You never know what's gonna happen. You make your plans, and you hear God laughing."
– Thomas Rhett's song, "Life Changes"